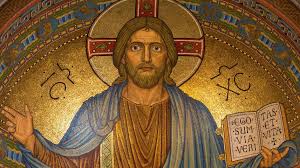 Bygger kristendommen på Guds "ubetingede Kærlighed" og islam på "Frygt"?
Nogen hævder, at islam er baseret på frygt, mens kristendommen er baseret på Guds ubetinget kærlighed, hvor Gud elsker alle uden at sondre mellem det gode og det onde. Begge påstande er halve sandheder, som giver én reel sandhed. Guds skrifter i Bibelen og Koranen er begge forankret på både "kærlighed og frygt".
Hvis man læser Bibelen og Koranen efter sin fulde integritet ville begge teser falde til grund. Hvad der i dag fortælles om "Gud og kærlighed" og "Gud og frygt" er en smart forklædning af en halv sandhed af begge religioner. Begge påstande giver os et billede af en "Uretfærdig og Ubarmhjertig Gud".
For så vidt angår påstanden om "Guds ubetingede kærlighed" bortkastes al fornuft fra menneskets logiske sans. Denne påstand fortæller os om en "uretfærdig Gud", fordi han uagtet bag en handling (god som dårlig) behandler alle mennesker lige. Det betyder, at man faktisk ikke nødvendigvis behøver at søge om at holde sig fra det onde, og gøre det gode – for at fortjene Paradiset i det hinsidige liv. Selvsamme bliver islam opretholdt med den anden halve sandhed, som fortæller om en Gud – man alene kan "frygte" (fordi her er Gud ond). Heri lægges en opfattelse af, at Gud ingen barmhjertighed og kærlighed har, hvorfor man ikke kan dyrke tillid om "håb og tilgivelse"[1] og dernæst fortjene Paradiset. I begge tilfælde er det en vildledelse af Guds egenskaber igennem både kristendommens og islams fortolkninger.
Egentlig er islam og kristendom meget ens i det væsentlige, fordi de begge er fra den eneste almægtige Gud, ligesom de andre guddommelige læresætninger (Guds skrifter) – jf. Al-Imran 3:3).
Først og fremmest, når vi læser Bibelen, ser vi, at Gud elsker dem, der elsker Ham og straffer de andre:
"Jeg er Herren din Gud, som førte dig ud af Egypten, af slaveriet (trællehuset). Du må ikke have andre guder end mig. Du må ikke lave dig noget gudebillede i form af noget som helst oppe i himlen eller nede på jorden eller i vandet under jorden. Du må ikke tilbede dem og dyrke dem, for jeg, Herren din Gud, er en jaloux (lidenskabelig) Gud. Jeg straffer fædres skyld på børn, børnebørn og oldebørn af dem, der hader mig; men dem, der elsker mig og holder mine befalinger, vil jeg vise godhed i tusind slægtled". (5.Mosebog 5: 6-10)
I en anden passage i Biblen nævnes, at Gud kun elsker de retfærdige mennesker, og Gud hader de dårlige:
"Herren er i sit hellige tempel; Herrens trone er i himlen. Han ser alle mennesker, han lægger menneskene til prøve. Herren prøver retfærdige og uretfærdige, og han hader dem, der elsker vold.
Han vil lade glødende kul og svovl regne over de uretfærdige, og en glohed vind bliver deres skæbne. For Herren er retfærdig, han elsker ret, de retskafne skal se hans ansigt."(Salme 11: 4-7)
Vejen for at opnå Guds kærlighed er at holde sig væk fra ondt og gøre godt:
"Hold dig fra det onde, og gør det gode, så bliver du altid boende, for Herren elsker ret, og han svigter ikke sine trofaste. De bliver altid beskyttet..". (Salme 37: 27-28)
I lighed med, at der i Biblen lægges vægt på Guds kærlighed, nævnes også, at man skal frygte Gud:
"Udnyt ikke hinanden, men frygt din Gud. Jeg er Herren din Gud. "(Leviticus 25:17)
"Gennem hele livet, I, jeres sønner, jeres børnebørn hold alle hans love og befalinger, frygt Herren din Gud, så I får et langt liv". (Femte Mosebog 6: 2)
"Frygt Herren din Gud, tjen kun ham og tag ed i hans navn. "(5 Mosebog 6:13)
"Og Herren befalede os at følge alle disse love og at frygte Herren vor Gud til vort eget bedste alle dage, så han kunne holde os i live, som han har gjort indtil i dag." (Femte Mosebog 6:24)
Jesus (fvmh.[2]) forkyndte også folk til at frygte Gud:
"Og jeg siger til jer, mine venner: Frygt ikke dem, der slår legemet ihjel og derefter ikke er i stand til at gøre mere. Jeg vil vise jer, hvem I skal frygte: Frygt Gud, som efter at have slået ihjel har magt til at kaste i Helvede. Ja, jeg siger jer: Ham skal I frygte." (Lukas 12: 4,5)
Af fremkommelige Bibel skrifter læser vi, at Jesus (fvmh.) selv frygtede Gud:
"Mens han (Jesus) levede på jorden, opsendte han, under høje råb og tårer, bønner og anråbelser til Gud, som kunne frelse ham fra døden, og han (Jesus) blev bønhørt for sin gudsfrygt" (Hebræerbrevet 5:7).
En sandfærdig og oprigtig hengiven kristen som muslim ville se, at der ikke er nogen forskel på budskabet om Guds kærlighed og frygt. Begge budskaber findes i både Bibelen og i Koranen. Imidlertid skjuler nogle interessehavere denne sandhed, og følger en uetisk måde at forkynde kristendommen og islam på.
I flere af Koranens verser påminder Gud os på Hans kærlighed og uendelige barmhjertighed. Han opfordrer menneskeheden til at vende sig om deres uret og gøre retfærdige og gode gerninger:
"Giv bort af jeres ejendom for Guds sag, så I ikke kaster jer egenhændigt i fare. Gør det gode. Gud elsker dem, der gør det gode."(Al-Baqarah 2:195).
"Jo! sandelig, den som holder sit løfte og beskytter sig selv (ved at være opmærksom på Gud) skal vide, at Gud elsker den opmærksomme/ gudfrygtige". "(Al-Imran 3:76).
"De, som giver bort i gode tider såvel som trange, som undertrykker deres vrede og tilgiver menneskene; Gud elsker dem, der handler smukt-" (Al-i İmran 3/134).
Et af Guds navne i Koranen er "Vedud", hvilket betyder "Herren af uendelig kærlighed".
"Han er den mest Tilgivende, og den uendelige Kærlige (Vedud) Gud". (Al-Burudj 85:14).
Ifølge Koranen straffer Gud dem, der gør onde gerninger og ikke adlyder ham. Derfor må vi påminde os, at Gud ikke glemmer, eller lader de kriminelle blive ustraffet (bortset fra dem som angrer og forbedre sig til bedre). Såfremt der ingen konsekvensen var – ville Gud ikke være "den retfærdige".
Ifølge Koranen er kærlighed én af Guds egenskaber. Dog tilskrives Guds endeløse kærlighed de adlydende, som gør gode gerninger. Gud elsker dem, der frygter ham. Dem som elsker og frygter Gud vil lytte til hans budskab, adlyde ham og vil ikke efterfølge djævelen. Djævelens tilhængere vil straffes af Gud. Guds skrifter i Koranen stadfæster både Evangeliet og Toraen "Han har sendt Skriften med sandheden ned til dig til bekræftelse af det, der var blev åbenbaret før den. Han har tidligere sendt Toraen og Evangeliet ned". (Al-Imran 3:3). – i medfør af (An´am 6:92, Al-Yonas 10:37).
Vedat Yilmaz; University of Istanbul, Graduate student of History of Religions.
(icw. Elif D. Gökce, Teolog
[1] "Sig til dem; som har gjort jer selv skade ved at overtræde grænsen, opgiv ikke håbet om Guds nåde! Sandelig, Gud tilgiver alle synder! Sandelig, Han er Den mest Tilgivende, Den Barmhjertige". (Al-Zumar 39:53)
[2] fvmh. Fred (og velsignelse) være med ham. (Bøn for Profeten.)